LEARN
at
HOME
Start TODAY
to receive
52 Weekly Lessons
These lessons are for everyone who can't make the workshop, but wishes they could sing better. The course has 26 audio lessons and 26 video lessons. They alternate, and every week you'll receive a link to a new lesson right in your inbox. They are also a great supplement to those who have already taken the workshop.
These exercises have helped hundreds to free their voice, tune their ears and build powerful confidence.
They're simple to access with just one click, inexpensive, and are fully guaranteed for 30 days. You can keep the audio lessons on your computer forever, have online access the proprietary video lessons forever, and you'll only need a few minutes of practice per week to hear a difference in your voice.
Grow Your Voice
Breathwork
Resonance
Projection
Endurance
Vocal Rehab
G
Range
Overcome Blocks
Release Jaw Tension
Eliminate the Break
Avoid Injury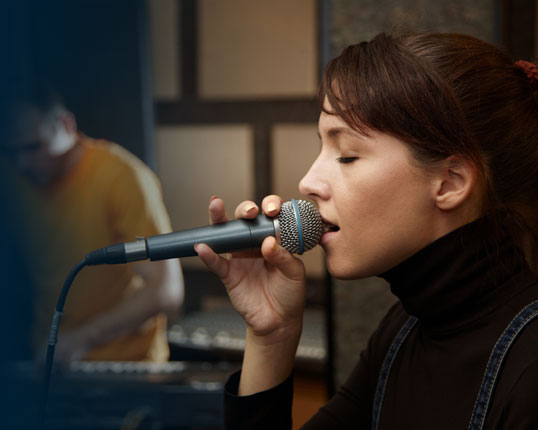 Build Musicianship
Personalize Exercises
Phrasing
Scales & Intervals
Improvise
Rhythm
B
Ear Training
Choosing Keys
Diction
Harmony
Pitch Accuracy
Sing From Your Soul
Authenticity
Find Your Style
Be Fearless
Movement
Repertoire
S
Interpretation
Confidence
Find Inspiration
Passion
Chanting